Best places
in Budějce

Radim, our brewer, will guide you through an unforgettable day in České Budějovice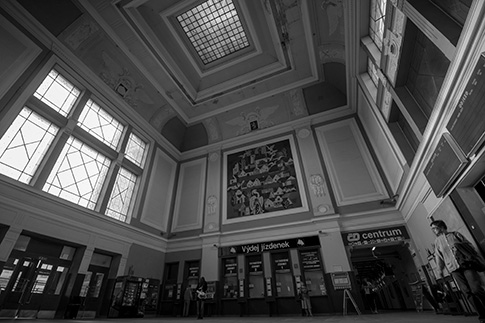 07:00 - 09:00
Our day begins with a "pikador"
Future regulars, welcome to České Budějovice! It was a good idea to come by train, and one that you might later come to appreciate even more. If you are hungry, ask for a pikador* at the train station bar. And mind the pronunciation so that everyone will understand you.
(*translator's note: pikador is a type of hot dog)
Show on a map
09:00 - 12:00
Samson's Fountain at Budějovické náměstí square
Walk along the famous Lannova třída avenue all the way to the Přemysl Otakar II square, where you will find a true baroque jewel—Samson's Fountain. Our fountain is one of the largest of its kind in the Czech Republic and is a symbol of the whole city. It also gave its name to our beer.
Show on a map
12:00 - 16:00
Samson brewery
And now straight to the brewery. Here, in the city district called Linecké předměstí, we brew a unique beer I call "the love of my life". Whether you just peek into our brewery shop or take a guided tour through the brewery, you are sure to enjoy your stay.
Show on a map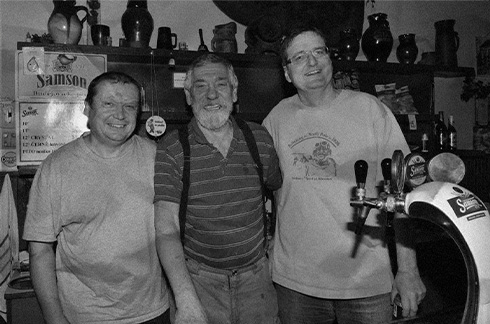 16:00 - 23:59
Na Spojce – an iconic experience
Every resident of České Budějovice knows the Na Spojce pub and the wonderful draught Samson beer served there. The pub and its landlord Evžen are an experience you will remember for a long time.
Show on a map
00:00 - 05:00
Dawn at the River Malše
Na Spojce is a very enjoyable place, but when it closes we need to go somewhere else for some contemplation. For example, to the U Tří sedláků or Špalíček bars, or to the banks of the River Malše. And then back to the train station.
Show on a map
How was it? How did you enjoy the beer capital of the world?
Don't forget to write me about it!
Up